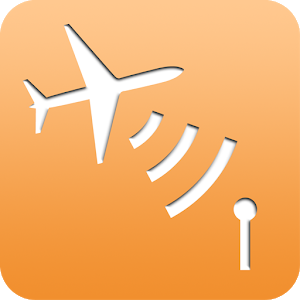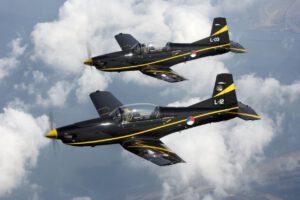 photo is property of Defensie.nl
The Weekly waves of training from Woensdrecht mil airport..
are shown  at the lower part of the page. .. u can spot the pc7 with callsign Diamond..
The Pilatus PC-7 Turbo Trainer is a low-wing tandem-seat training aircraft designed and manufactured by Pilatus Aircraft of Switzerland.
The aircraft is capable of all basic training functions including aerobatics, instrument, tactical and night flying.
Use the Zoom function on the map to navigate  and track the plaines…  the Adsb  coverage area is limited to approx 250/300km
Specifications
length: 9.8 meters
height: 3.2 meters
wingspan: 10.4 meters
engine: 1 Pratt & Whitney PT-6A-25A turboprop 650 hp
weight: maximum 2,700 kilos
tank capacity: 470 liters
cruising speed: 380 kilometers per hour
maximum speed: 500 kilometers per hour
range: 1,000 kilometers
altitude: 7,600 meters
'G' limits: +6g to –3g
crew: maximum 2
in use at: Royal Netherlands Air Force
The 2-seater PC-7 training aircraft are stationed at Woensdrecht Air Base. The Royal Military Academy Air Force is also located here. After passing the EMVO, the prospective Air Force pilot follows the follow-up trajectory to become a fighter pilot or helicopter pilot.
black-yellow
The PC-7 has been black with a yellow stripe since 2007. This color scheme was chosen in connection with flight safety. Research has shown that black stands out better against the sky than the old color scheme with red.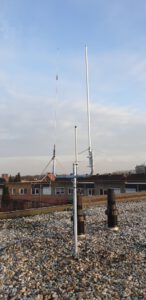 as antenna i am using a adsb collinear antenna
Antenna ads-b collinear 1090mhz   COL1090 Vinnant
live tracker feeded with a raspberry pi and a flightaware pro usb stick.
Antenna ads-b collinear 1090mhz   COL1090 Vinnant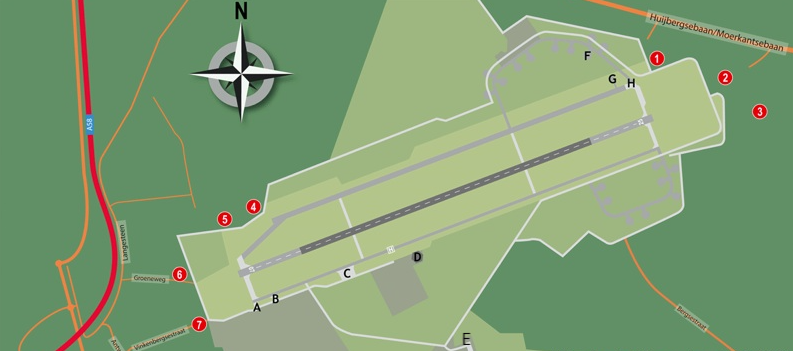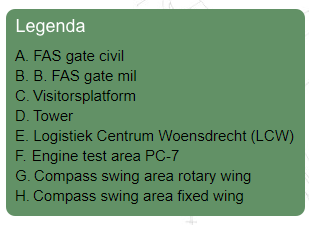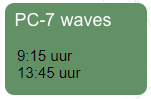 info gwoensdrecht.nl