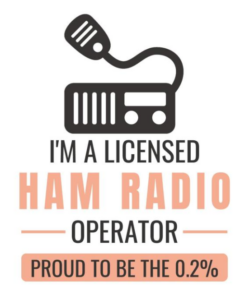 Wat doe je toch?, Met die  antennes op het dak, of in de tuin. maak je  muziek  radio uitzendingen  ofzo?
Nee hoor ik ben geen radio piraat 🙂  , maar die antennes , dat is  meer voor het spreken van radio stations  in de regio/EU of zelfs Wereldwijd.
Daar ik graag experimenteer met diverse antennes zowel loop (ronde) antennes ,of verticale sprieten ben ik voornamelijk bezig in de achtertuin. dan weer met een draad, dan weer met een andere antenne.
sorry buren , de een heeft schotels de ander waslijnen en ik antennes 🙂 .
Daar ik mijn novice licentie heb gehaald, mag ik op een aantal banden (Frequenties) uitzenden. oa om te experimenteren..
hieronder zie je staan waar ik mag uitzenden en met welk vermogen..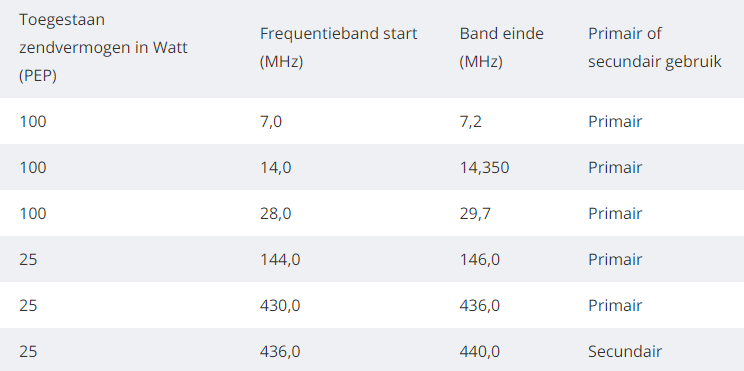 en als een verbinding tot stand is gekomen dan stuur je elkaar een kaartje (Qsl kaart)  als bevestiging..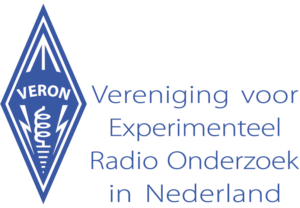 Meestal zit ik wel op de korte golf of de vlf Banden te luisteren, daar zoek ik meestal naar bakens, zodat ik weet welke band open is en welk land/continent te bewerken is.  Op dit moment luister ik even naar Sante Maria radio,op 5.598 usb santa Maria HF [SELCAL] daar zitten de vliegtuigen en daar hoor je communicatie tussen vliegtuig en grondstation.
Dit zijn enorme afstanden onderling, en erg leuk om te horen,  maar als radio amateur kan je  ook signalen ontvangen die wat dichter bij huis worden uitgezonden.
Daarvoor luister je met een ontvanger in de 2-meter band (144-146 MHz), of in de 70 centimeter band (430-440 MHz).
Als je geen eigen ontvanger hebt, zijn de SDR-radio's op internet een leuk alternatief, bijv. die van Twente of de ontvanger die ik openbaar heb staan lees meer hierover hier luister live mee..