Aliexpress version of the BH5HDE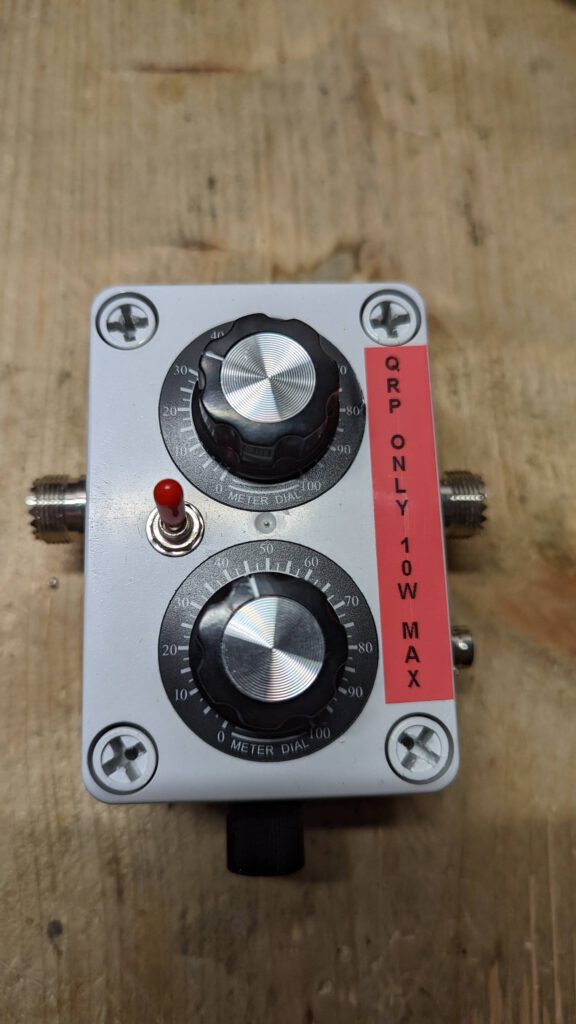 i recently bought the BH5HDE QRP portable small loop antenna.
And yes it works !,   but do not expect wonders from this loop.
With this product u can easily and quickly set up a short-wave transceiver antenna, allowing you to enjoy the joy of multi-band reception and communication indoors, windows, balconies and outdoors.
But it's mass-produced and mine had some awful soldering in there.  one of the leads were not even soldered.
Anyway, after some tinkering it was working again, but i thought to make some pics for the ones that want to see what is inside this little box of wonders..
Well it has some hardware lots of wires 2 variable capacitors and a toggle switch and a toroid u can use as a modern mobile heater.
they're listed as 20 or even 25 watts but please do not use it u will get sorry on the end.  Just stick to 5 or 10watts max..  and u will have a nice qrp pota system
sure there always be that do use it with 25 or even more.. but its up to them if the hardware will be fried on the long term..
Frequency Range:
144—148MHz
430-440MHz
7—30MHz
aeronautical band
FM radio also provides excellent reception
Tuning box:
Band selection switch, pull up 7MHz, pull down 14-30MHz
it's really hard to get it to tune on 10 meters..